The pressure has been on the past week or two, with the (self-imposed) deadline for the slab pour coming up fast (Friday 20th) in time for a slab-warming on Australia Day. 

Lots more digging… 



 

Most of the ground on this side of the slab is hard packed clay, and the going has been really slow. I've had to resort to using the rock breaker along the trench line before hitting it with the backhoe, in order to make any progress. 

In addition to the rib and edge beam trenches, I've also had to put in one more for the sewage pipe out to the spot we'll install the worm farm tank. It was while digging this, that one of the backhoe rams went POP! 


 

I've had one ram seal blow out on the backhoe before, but that one I was able to coax back into place and get another hour or two's digging in. Not so this time, this one was less rubber than plastic, and wasn't going to play ball. That's put an end to the weekend's work and therefore our Oz Day plans!! 

Just to rub salt into the wounds, in my distracted state I also managed to do this to my birthday present…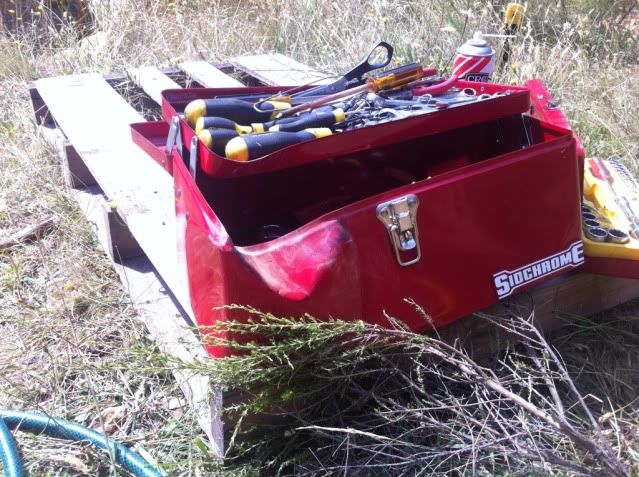 Doesn't look as bad in the pic as it really is.. Not Happy, Jan! 

Anyway, once I got the ram apart back home, this is what fell out. I'm stunned it actually managed to seal for as long as it did, given the hard work I've been putting it through. 


 

One trip out to Dandenong South with the bits and two hours later, and new seals have been acquired. All back together again!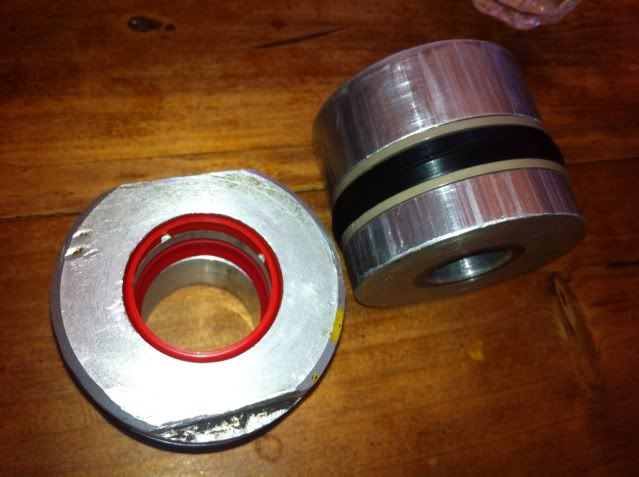 So I'll be back on site Thursday night for an early start Friday, to get all the digging finished. And I do mean finished, even if I have to do it by hand!!