The ground here is rock hard, and the bobcat backhoe isn't all that heavy in earthmoving terms, so I ended up using the rock breaker first to fracture the ground, then the digger to form the trenches.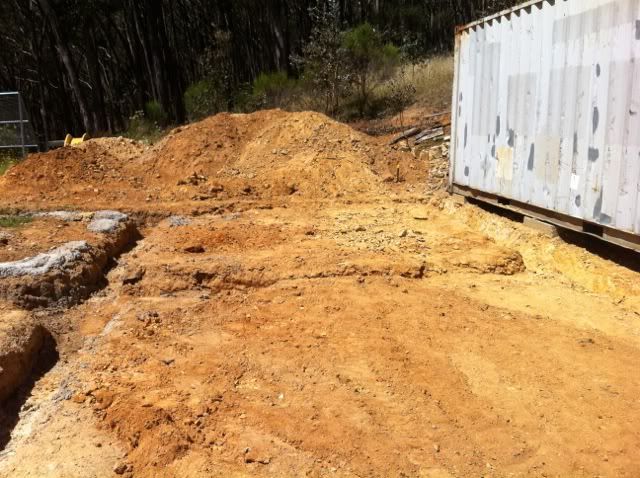 I am grateful that I discovered how to side-shift the backhoe attachment though, digging alongside the container and cutting would have been … tricky!

One thing I did discover though was that it's tricky to recover a skid-steer which is straddling a trench with no way out. It took a 1200x800x10mm steel plate (which I had just lying around…) and some careful manoeuvring, but at least I know now that I can just dig in a straight line and not worry about where I end up.