This is what the garage and dwelling will look like (if it were made of paper!)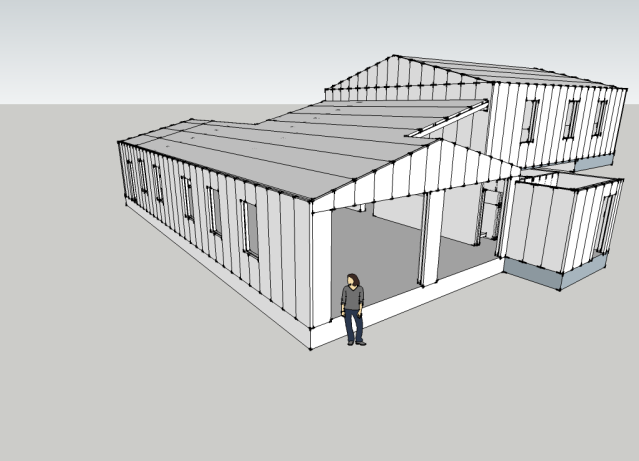 The site is cut-and-fill, so the garage will sit right up against the cutting in the hill, with the dwelling above extending onto the hill. 

Since we're doing pretty much all the work ourselves including the earthworks, the first thing to do was buy the right tool for the job: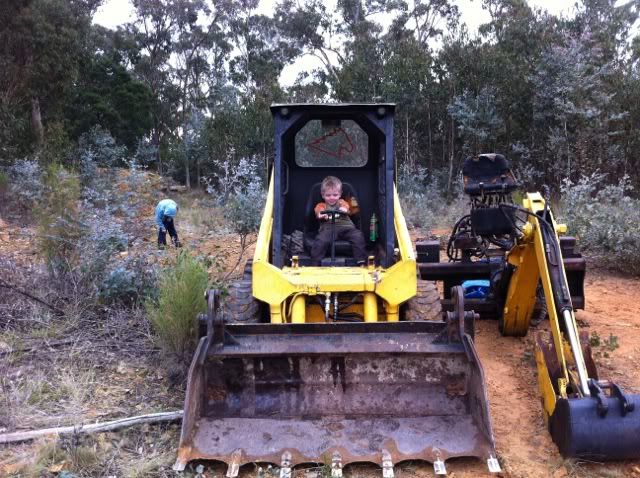 (it even came with a driver!) 

It's a 1994-vintage Mustang bobcat, with 4-in-1 bucket, backhoe, auger and rock breaker. Its first job was to form up the access track a little for construction access, since it was basically nothing more than a couple of wheel tracks worn into the bush.